NEW CHAMPION, CH CORKEY'S CALLIOPE IN ZEN!
Ch Corkey's Callipe in Zen, now owned by Robin Snell and is our Creeana's sister, got her Championship Title at The Greater Fredericksburg Kennel Club Dog Show under AKC Pat Trotter this Jan. Very proud of her and Robin. : )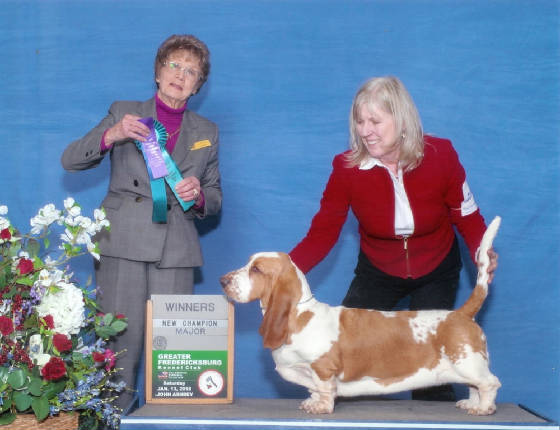 Our 7 month old, Corkey's Ooh La La Low Down, gets WB, BW, and BOS Dec 7th and 8th at the Richland County and Western Reserve Kennel Clubs under judge Mr Kenneth H Levison, and then her first major Dec 10th under judge Mr Edward Wild, handled by Matt Hess. : ) La la is out of one of our pups, now owned by Leigh Ann Cannon-Alonzo, who did this breeding to produce such a nice girl. Thanks Leigh!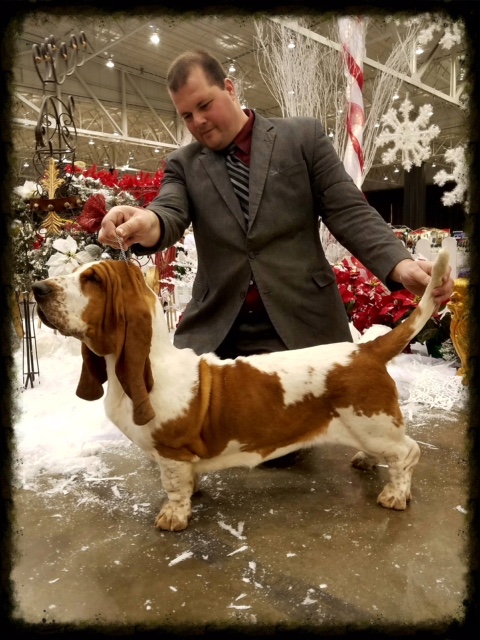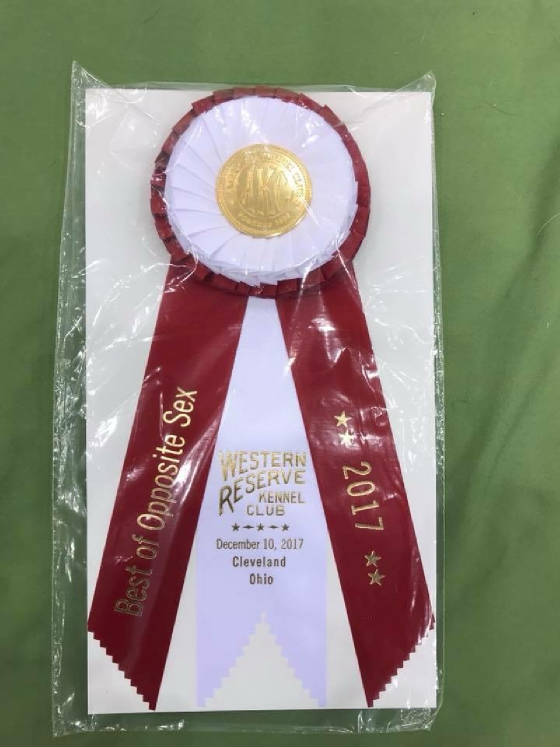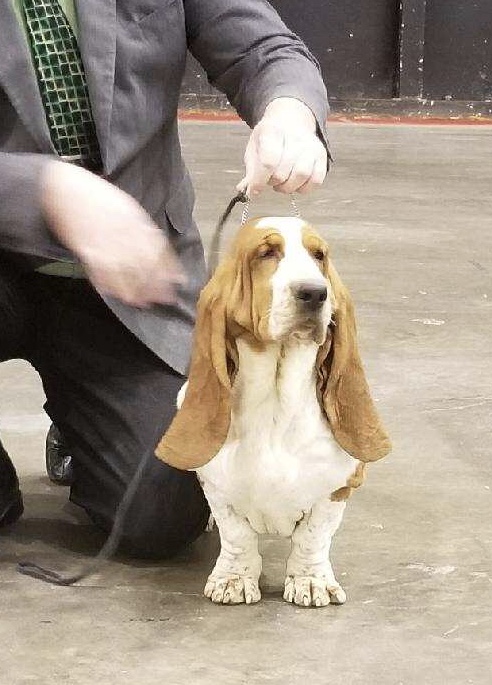 Corkey's Calliope in Zen went BOW for a 4 point major under Dr. Norbert Dee, at the Susquehanna Basset Hound Club Specialty this past weekend, Aug 25th! She is our Creeana's litter mate, out of our GCH Zen's Corkey's Mighty Moe and our CH Corkey's Low Down Ida. Congrats to Robin Snell, her owner and handler. Great job!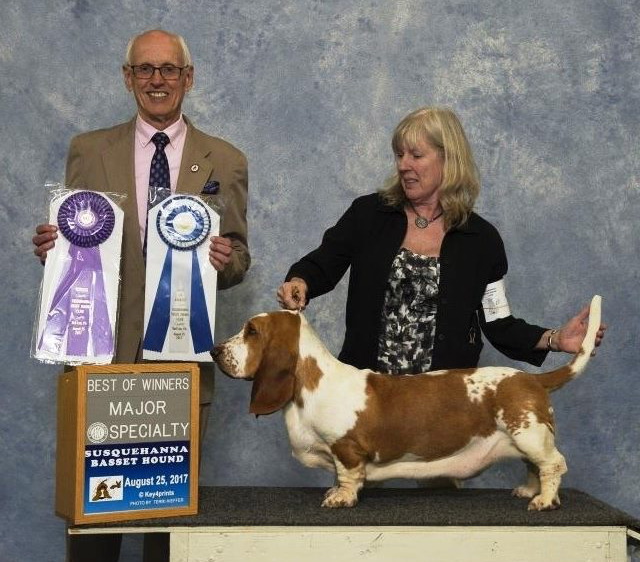 August 2 - 6, 2017 - Corkey's Salted Caramel Creeana got BOB(Best of Breed) Wednesday at the James River Kennel Club under Dr Robert A. Indeglia for a 1 pt win, Friday at the Roanoke Kennel Club show she got BW(Best of Winners) under judge Mrs Judy Webb for a 2 pt win. Saturday at the Roanoke show she got BW again under judge Mr. Charles Olvis for a 1 pt win and then today at the New River Valley Kennel Club she got W(Winners Bitch) under judge Mr. Elliott B. Weiss for another 1 pt win. So little 11 month old Creeana picked up 5 pts this weekend towards her Champion title. Almost there!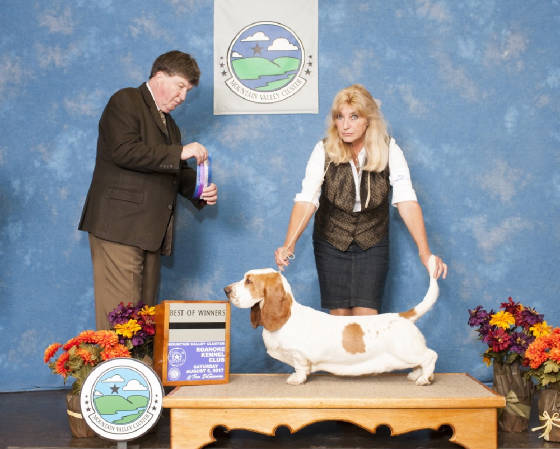 Our 9 month old, Corkey's Favorite White Necco, gets Winners Bitch and Best of Opposit Sex for a 3 pt major at the Detroit Kennel Club in Novi Michigan Sat. June 24th. Many thanks to her handler Matt Hess!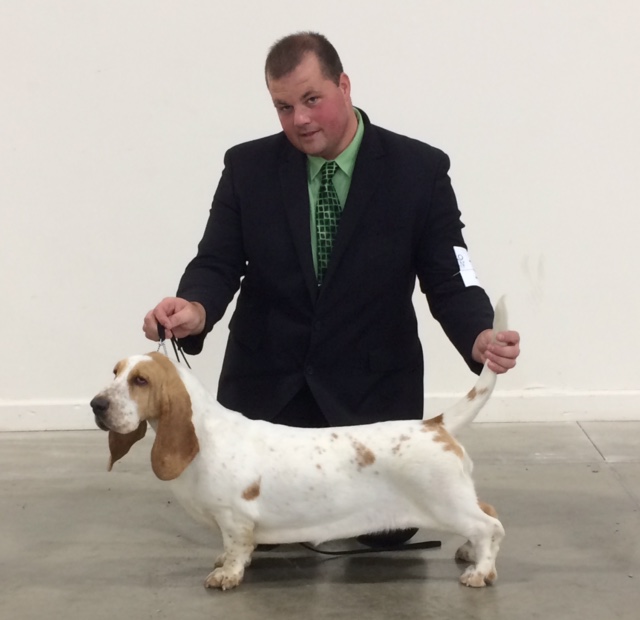 Corkey's Salted Caramel Creeana, gets her first major, 9 months old, with Winners Bitch, Best of Winners and Best of Opposite Sex at the Mattaponi Kennel Club show under judge Mr. Douglas A. Johnson, today. So proud of her!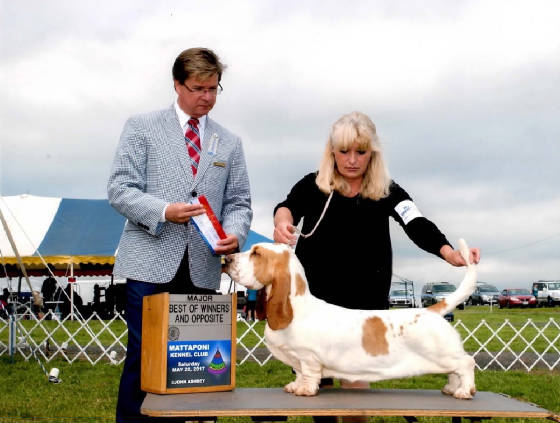 New Champion! Ch Franbar's Lady Killer
also know as Frank, got his champion title March 11th at the Shenandoah Valley Kennel Club show under judge David R Miller. Frank is 17 months old.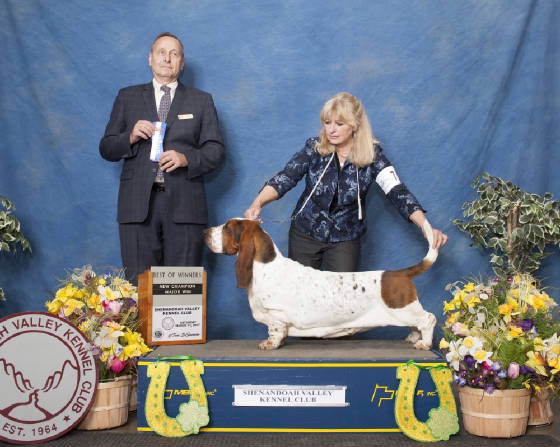 Franbar's Lady Killer gets the major,Winners Dog, at the Middle Peninsula Kennel Club of Va. Jan 29th, under judge Mrs. Rosalind Kramer.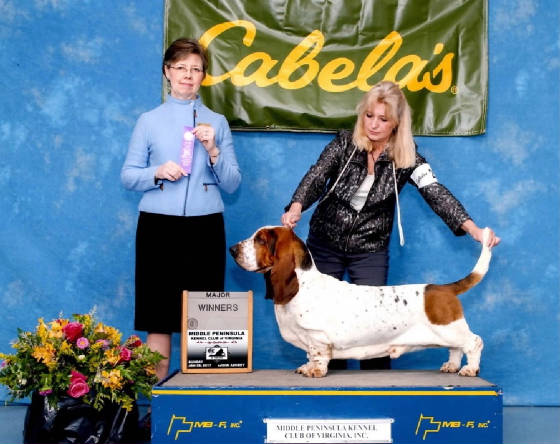 GCH Corkey's Red White Tulip Tilly is now a grand champion. Picture and info coming.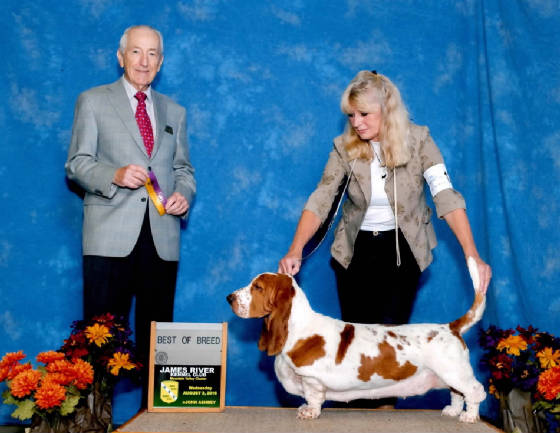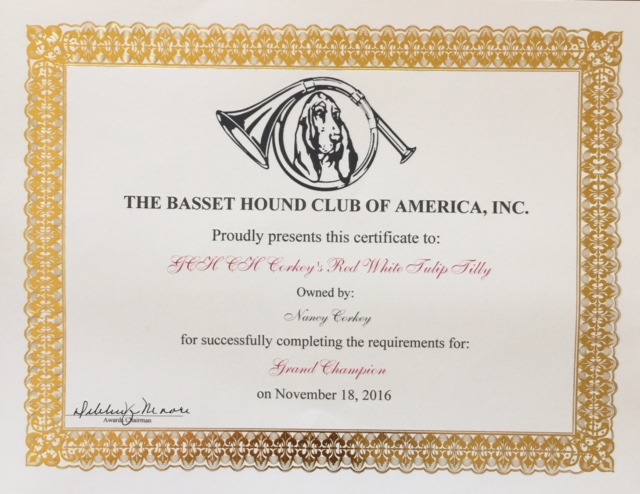 Franbar's Lady Killer (Frank) 9 months old and just starting his show carree
Franbar's Lady Killer, Frank, Won best puppy in Basset Hound Sweeps under judge Mr. Richard Todd Jackson, June 30th along with getting Winners Dog under judge Ms. Peggy L Lloyd, in the Potomac hound club show.
Franbar's Lady Killer gets Best of Winners at the Southern Maryland Kennel Club show under judge Barbara Dempsey Alderman July 1st.
Franbar's Lady Killer gets "Best of Winners" at the Potomac Basset Hound Club Specialty show July 1st under judge Mrs. Marjorie A Wickerd.
Franbar's Lady Killer gets " Best of Winners" at the Southern Maryland Kennel Club under judge Ms Denny C Mounce July 2nd. Frank has 5 pts to date. Photo by Perry Phillips